Landscape Maintenance
Commercial & Residential Properties
A well-manicured landscape is a source of pride for any home or business owner. At Heritage, we approach each landscape project as if it were our own—with quality and consistency you can rely on. From a one-time chemical application to a full-service year-round maintenance contract, Heritage Landscape Maintenance has the staff and equipment that will keep your property beautiful year-round.
Serving Eastern Washington: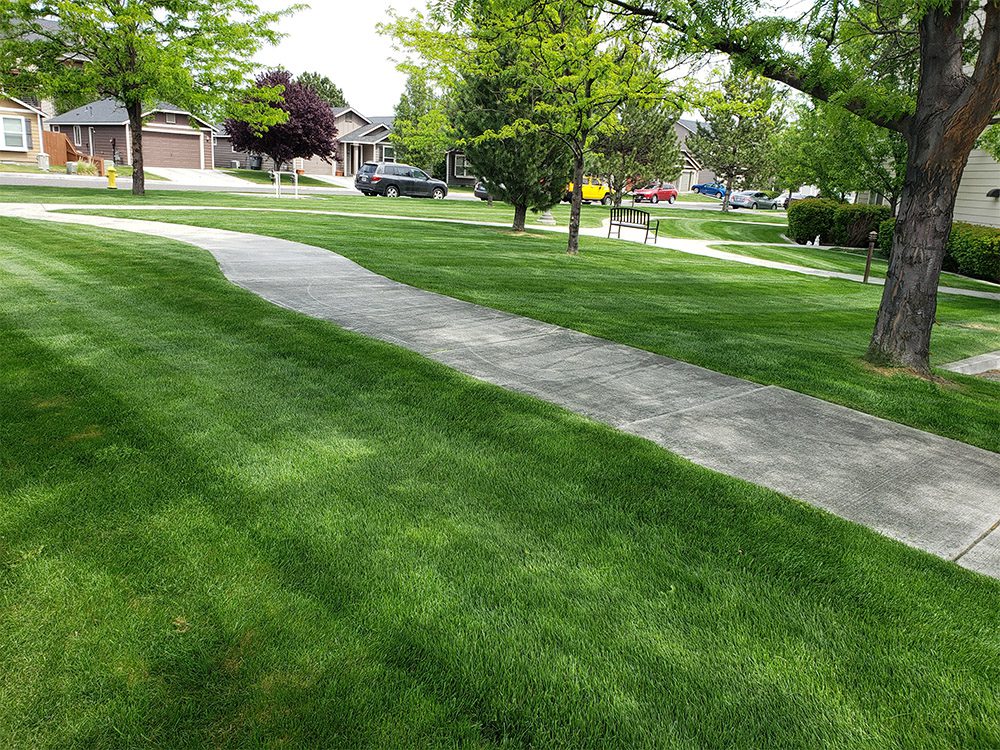 The task of mowing a lawn is not enough to keep it lush and beautiful. Our professional lawn care services include mowing, weed control, dethatching, aerating, and fertilizing to ensure your lawn is healthy all season long.
Overgrown and/or poorly maintained trees and shrubs are more susceptible to disease and could potentially outgrow their intended growing space. Keeping your trees and shrubs pruned neatly, safely, and correctly ensures they will live a long and healthy life in your landscape.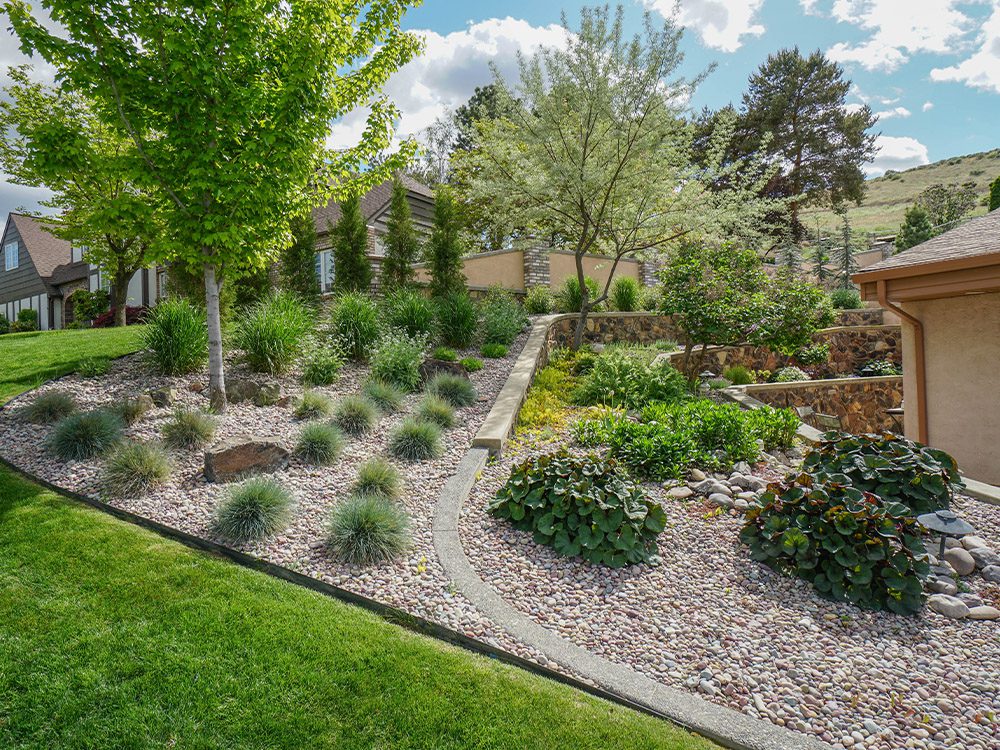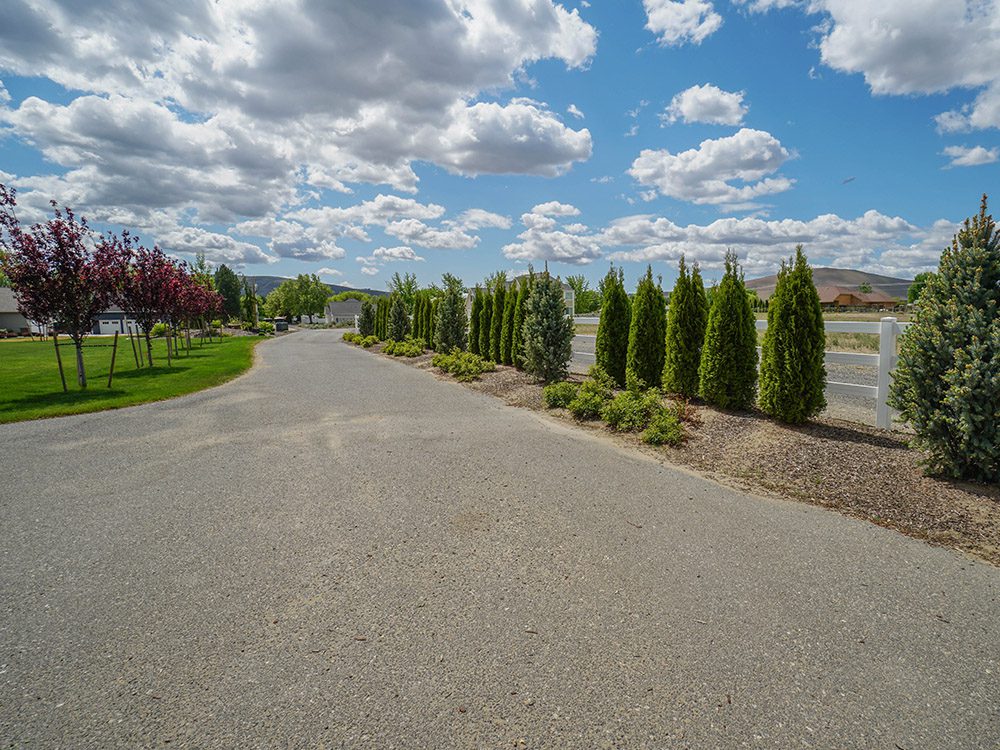 With proper care, landscape trees can provide shade and beauty for future generations to come. However, tree-boring insects, fungi and diseases can be detrimental to their health and longevity. If you suspect your trees may have a problem, our experts will diagnose, offer recommendations, and provide professional treatments such as injections, spray applications and soil-drench methods.
Bright, dramatic flowers offer a welcome wave of color to a landscape or patio pot, anytime of year. There are many plant choices that provide an extra pop to your designed landscape. Our staff will happily handle your seasonal color planting project.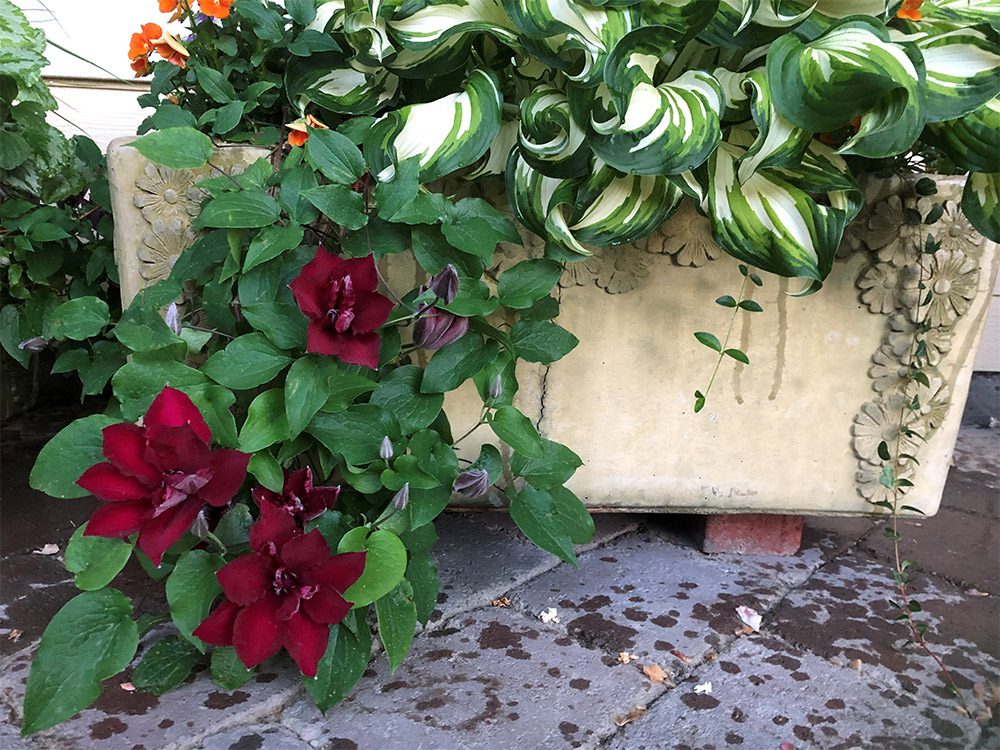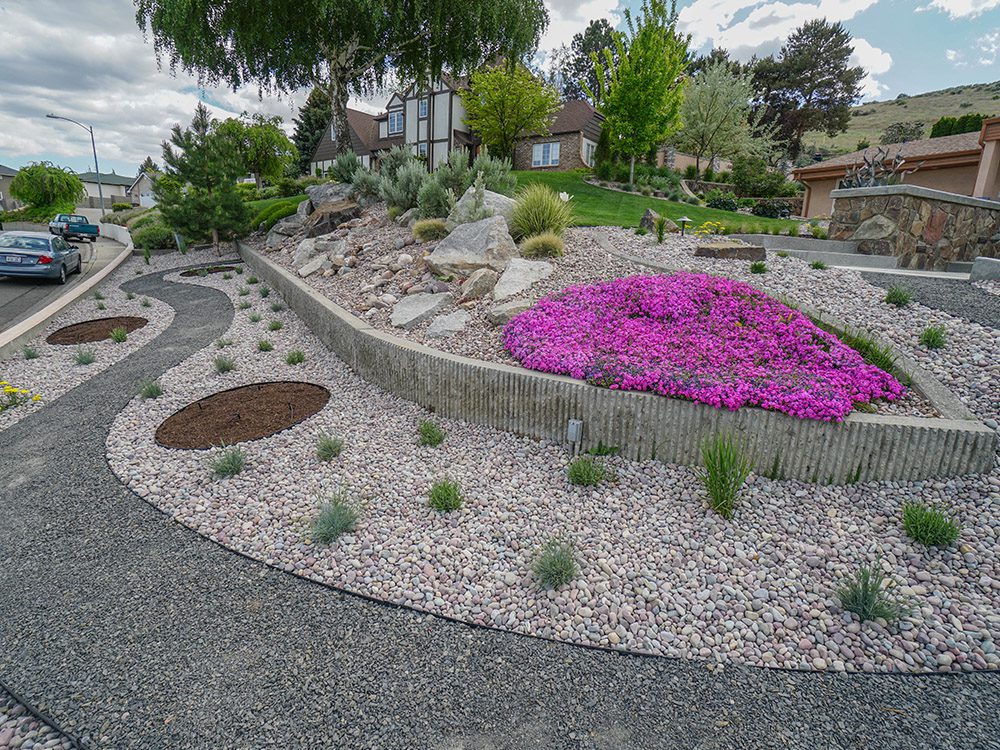 Herbicides are chemicals that kill or prevent weeds in lawns, around plants, and on bare soil. Pulling weeds by hand might be an option for some, but many property owners find it impossible to keep weeds under control without the help and convenience of herbicides. Our staff has the knowledge, licensing, and training required to ensure effective weed control applications are applied safely and effectively.