Landscape Design & Installation
Commercial & Residential Properties
Designing landscapes that are visually appealing, functional, and sustainable has been the focus of Heritage Landscaping for 25 + years. When our design team meets, they fuse their knowledge of design, horticulture, and environmental insights to create landscapes that are attractive, maintainable, and distinctively yours. Whether your property is residential or commercial, you can expect stunning results at completion.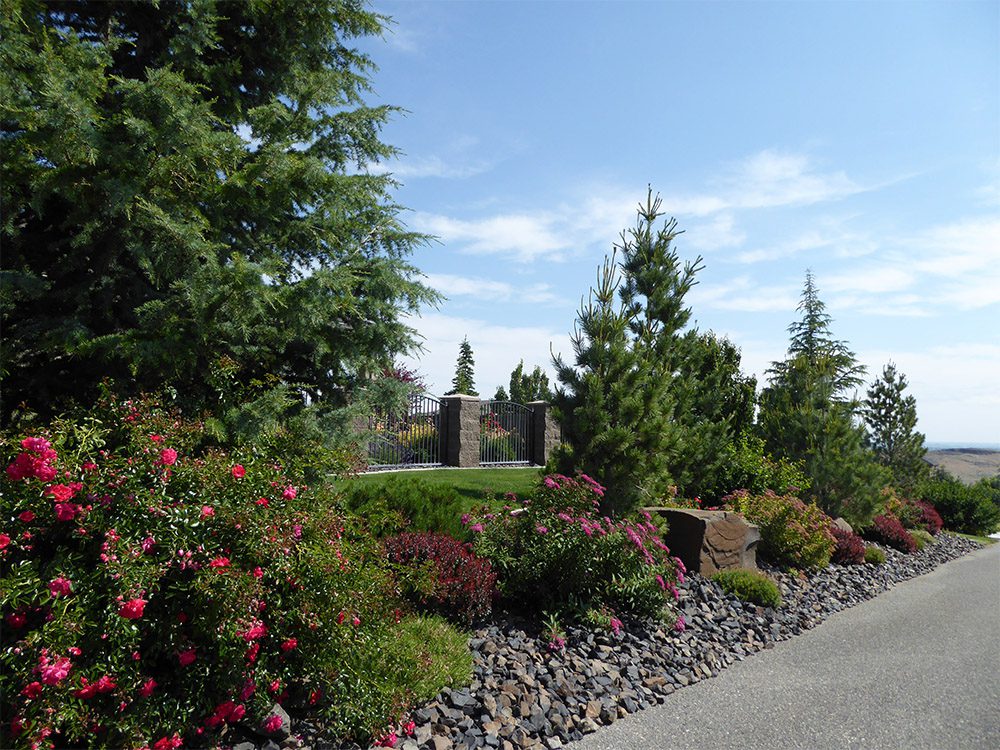 Trees, Shrubs & Decorative Planters
An artistic approach to adding privacy and visual interest to a home or business is the addition of shade and accent trees, colorful shapely shrubs, and uncommon plants. Finishing touches such as decorative and colorful pots or planters crafted of different materials add an impressive focal point and further enhance outdoor living spaces.
A well-designed patio, pathway, staircase, or pergola adds significant usability to an outdoor space. To add style and function to any outdoor area, our expert landscape designers use a variety of natural materials such as various stones, wood, and concrete. Patios come with the added benefit of reducing the amount of work that a lawn requires, are easy to care for, and add additional value to your home or business.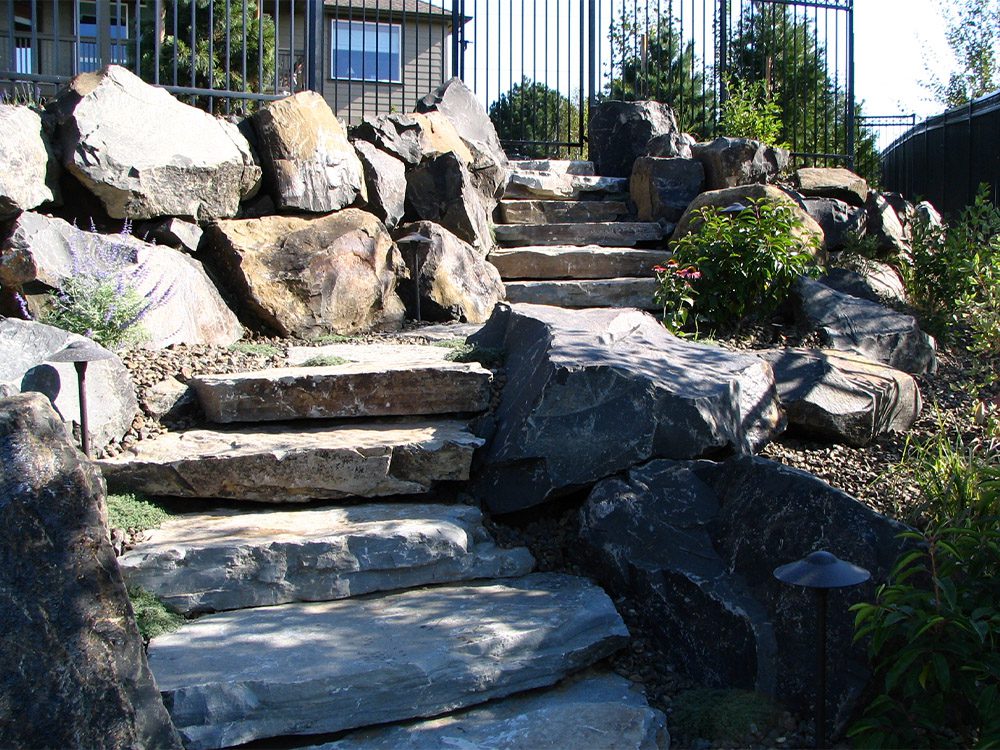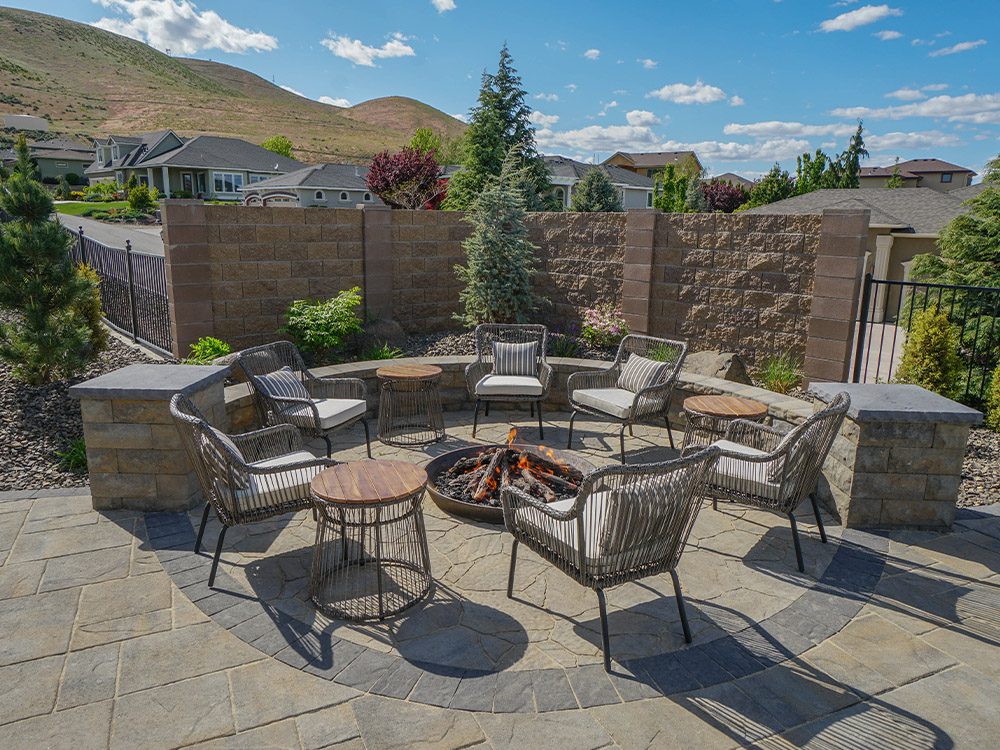 Outdoor Living & Entertaining Areas
What features are important to you when you envision your outdoor living and entertaining area? Do you dream of a deluxe outdoor kitchen with a grill or pizza oven? Does adding a stone fire pit appeal to you? Would a covered patio be beneficial? When it comes to designing your unique outdoor space, we'll help you discover the hidden potential for your ultimate landscape design, because the sky is the limit!
The calming sound of moving water adds a sense of comfort and tranquility to outdoor areas. Water features provide years of enjoyment as well as buffer unwelcomed background noise from traffic, neighbors, or animals. If water is an element you'd like to add, let's explore your options for adding a visually captivating water feature to your design.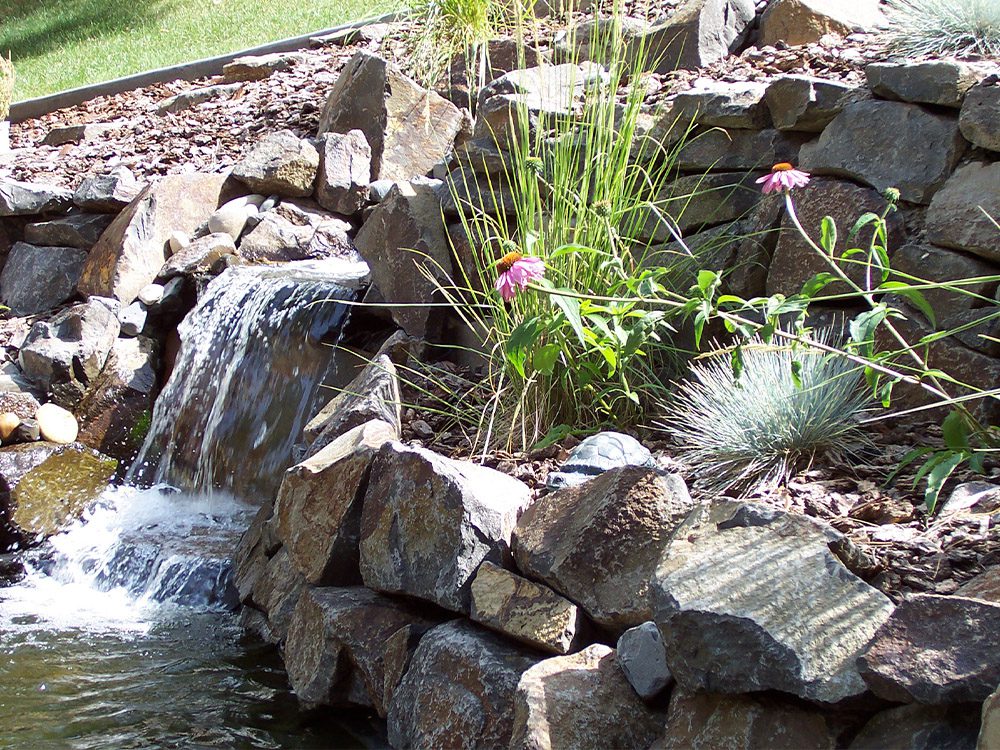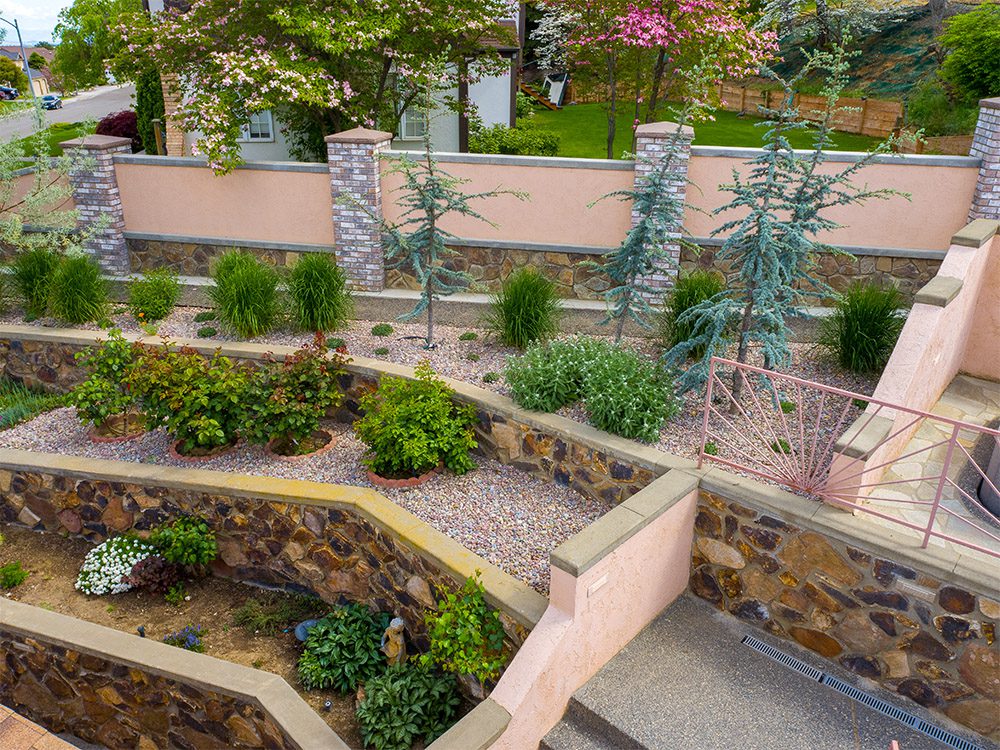 A well-constructed engineered retaining wall adds beauty to your landscape while protecting the complexities of the natural environment. Our retaining wall installations not only meet but exceed industry standards to ensure that each structure will look amazing and will provide a lifelong solution to potential erosion and drainage problems.
Once the sun goes down, landscape lighting adds heightened enjoyment of your landscape. Casting interesting shadows on foliage and garden elements, low voltage energy efficient outdoor lighting emphasizes the unique forms and details of your landscape. Add a little drama and night life to your landscape and rest in the comfort and safety that outdoor lighting offers.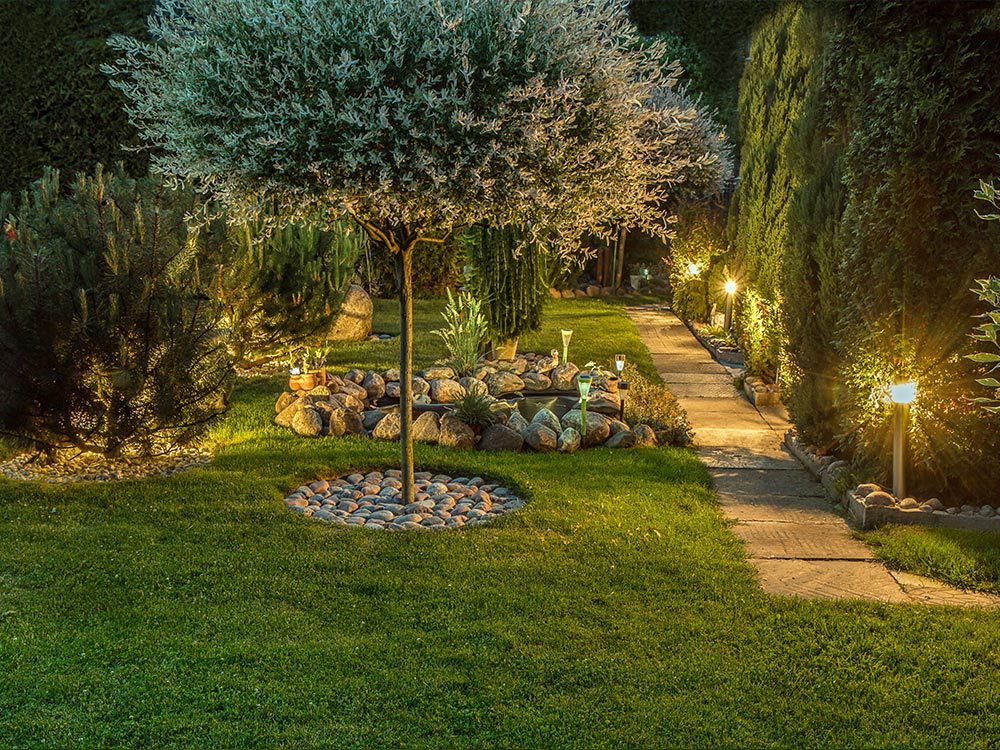 The process begins by building a relationship with our clients to learn about and understand their lifestyle. This valuable information will help to guide our designs to best reflect the client's personality which in turn, will maximize the potential of their property. Our experts will provide guidance through the entire process from consultation to installation.